STEM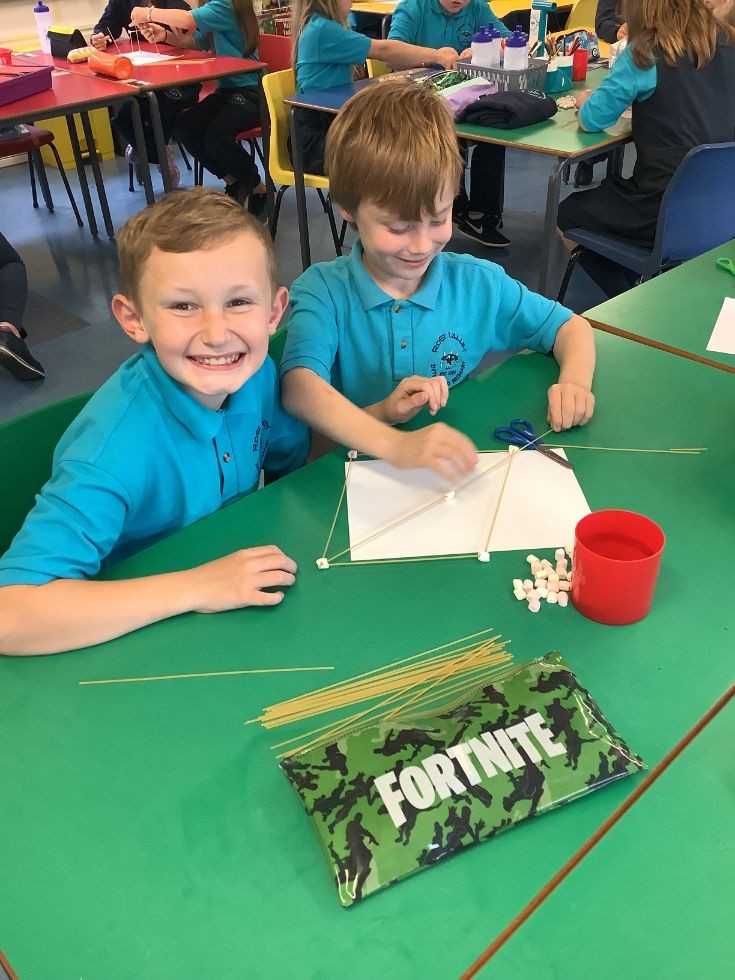 At Roe Valley Integrated Primary School we love all things STEM!
What is STEM, I hear you ask?
STEM stands for Science, Technology, Engineering and Mathematics. STEM focuses on enquiry-based learning and it is aimed to:
Stimulate innovative teaching approaches
Encourage pupils to make learning connections across subjects
Enable pupils to see how STEM relates to the world
STEM gives children the chance to explore aspects of SCIENCE, TECHNOLOGY, ENGINEERING and MATHS.
It can be about maths puzzles or even engineering.
Children are naturally curious and often ask profound questions about themselves and The World Around Us. STEM helps pupils to explore and find age-appropriate answers to some of these big questions. Our aim is to help improve team work and leadership skills, improve confidence and engagement in STEM as well as increased motivation to study STEM.
Why not check out some of these useful STEM links-
EcoWorld - http://www.ecoworld.org.uk/
Science Through Stories - http://ccea.org.uk/curriculum/sciencethroughstories
Primary Upd8 - http://www.nicurriculum.org.uk/curriculum_microsite/primary_upd8/index.asp
Anything's Possible - http://ccea.org.uk/sites/default/files/docs/curriculum/area_of_learning/the_world_around_us/SS_AnythingsPossible_Book_WEB.pdf
Roe Valley Integrated Primary School 153 Roe Mill Road
Limavady Co L/Derry N Ireland BT49 9EX
Tel: 028 777 68695
E: info@roevalleyips.limavady.ni.sch.uk