Additional Needs at Roe Valley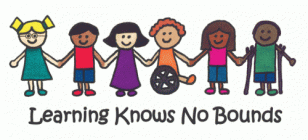 SEN Support
All staff at Roe Valley Integrated Primary School share an inclusive ethos, that every pupil has the right to develop their full potential while being educated alongside their peers.
Educational Provision at RVIPS addresses children's particular and individual learning need and style. We provide educational experiences which develop all pupils' achievements and recognise individuality. We value diversity and embrace it to support the learning of all.
As an integrated school we work towards identifying and minimising the barriers to learning and provide equal opportunities for all. We provide a broad, balanced, relevant and appropriately challenging curriculum suitably differentiated to meet individual needs.
It is important to remember that any pupil can experience a difficulty at some point of their school career. We create personalised learning plans to identify specific targets for pupils to achieve their potential. Our teachers are quick to recognise difficulties, plan for focused support, and evaluate progress. We analyse data precisely, highlight underachievement as well as low attainment, whilst also identifying our gifted and talented pupils.
Support can take a great deal of forms. We provide focused learning support for the academic areas of Literacy and Numeracy as well as providing support for children who may have difficulty in concentrating, following instructions and routines or whose fine or gross motor skills are impacting on their learning.
Alongside the Senior Leadership Team, Mrs Claire Boyd leads Additional Needs provision at Roe Valley IPS as part of a highly trained whole school staff. As well as access to a specialised Learning Support Room for groups or individuals to work with members of staff, we welcome outreach support from external providers including Western Education Support Team (WEST), Occupational Therapy, Speech and Language Therapy, the Reading Centre, Educational Psychology Service, Behaviour Support Team, Social, Emotional and Behavioural support Team, (SEBD), Child and Mental Health Services (CAMHS) Social Services and the Education Welfare Service.
Here are some useful websites:
http://www.dyspraxiafoundation.org.uk/
http://www.bdadyslexia.org.uk/
Roe Valley Integrated Primary School 153 Roe Mill Road
Limavady Co L/Derry N Ireland BT49 9EX
Tel: 028 777 68695
E: info@roevalleyips.limavady.ni.sch.uk