Accelerated Reader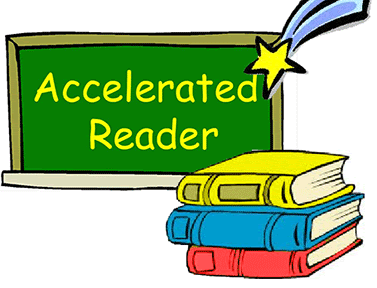 Here at Roe Valley Integrated Primary School, our Key Stage 2 pupils participate in our fantastic Accelerated Reading Programme.
What is Accelerated Reading?
Accelerated Reading is a computer program that helps teachers manage and monitor children's independent reading practice. Pupils pick a book at their own level, reading it at their own pace. When finished, they take a short quiz on the computer - passing the quiz is an indication they have understood what has been read.
AR gives both children and teachers feedback based on the quiz results which the teacher then uses to help the child set targets and ongoing reading practice.
Children using AR have a free choice of the books they read, rather than having one assigned to them. This makes reading a much more enjoyable experience as they feel in control and can choose books that are interesting to them.
Staff will help your child choose books that are at an appropriate reading level. These will be challenging without being frustrating and will also be at a level at which your child can pass the quiz and experience success.
How does it work?
Accelerated reader consists of two parts: STAR Reading and Accelerated Reader.
STAR Reading:
This is an initial test that pupils complete prior to each term helping to assign them to appropriately levelled books. Questions continually adjust to each pupil's responses. The test uses multiple-choice questions and takes approximately 10 minutes.
Accelerated Reader:
This is where pupils choose their own book, reading independently at their own pace and complete a quiz to show their understanding. Pupils are monitored by class teachers and Literacy Coordinator to ensure they are developing their reading skills, understanding their novels and are choosing appropriate reading materials.
For further guidance and information please click the link below:
https://resources.renlearnrp.com/UK/AcceleratedReader/RPRTParentsGuideToARUK.pdf
Roe Valley Integrated Primary School 153 Roe Mill Road
Limavady Co L/Derry N Ireland BT49 9EX
Tel: 028 777 68695
E: info@roevalleyips.limavady.ni.sch.uk