The World Around Us at Roe Valley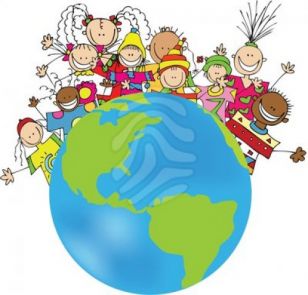 Children are naturally curious and often ask questions about the world that surrounds them. Within the curricular area of World Around Us children are provided with the opportunity to explore and investigate these questions and come up with the answers.
WAU covers the areas of History, Geography, Science and Technology and it plays an integral part in the delivery of a balanced curriculum for each individual child.
At Roe Valley IPS we provide opportunities for children to develop their understanding of the natural world through letting them explore their learning outdoors. Frequent visits are made to our local Country Park and beach where children have the opportunity to take part in Science Trails and active learning. Educational visits to local places of interest, Limavady Workhouse, Altnahullion Wind Farm, L/Derry Walls, to name but a few are always popular with the children. A school garden has also been created. Children have the opportunity to plant vegetables and grow flowers as well as explore the natural environment around them.
Children also avail of opportunities to visit venues for science and technology exhibitions and compete in competitions related to WAU, Science, Technology, Engineering and Mathematics.
"STEM in education begins with the early development of mathematical and scientific ideas in pre-school education which are built upon in primary and post primary education….Throughout, pupils are providede not only with knowledge of the subjects, but also develop investigative and problem solving skills and an understanding of their applicationin the real worldand their impact upon society…"
NI(2009 De and DEL p19)
For more information on WAU please click here.
Roe Valley Integrated Primary School 153 Roe Mill Road
Limavady Co L/Derry N Ireland BT49 9EX
Tel: 028 777 68695
E: info@roevalleyips.limavady.ni.sch.uk