Memory Lane!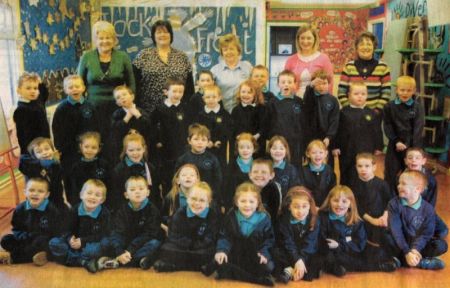 2007
Staff 2006
2006
Healthy Eating
Achievements!
Christmas 2004
Opening 5
Opening 4
Opening 3
Opening 2
Opening Day
ROE VALLEY'S JOURNEY
Roe Valley started off being made out of tin,
With only 12 pupils and Mrs Quinn
Only the Canteen and Primary One
More pupils would make it much more fun!
Mrs Quinn had so many plans,
Held in the palm of her hands
She needed some help to build the school
She wanted Roe Valley to be the biggest and rule.
As the years passed by,
Roe Valley began to fly
Nearly 200 pupils and lots of staff,
We really do have such a laugh.
Next year, when I have to say goodbye,
I really do think I'll probably cry
RoeValley is the best school around
We are really glad that it was found.
OUR HISTORY
Our school was set up in 2004 by a group of local parents and individuals who believe parents should have the right to choose to have their children educated together in an integrated environment. We are a growing, thriving school with lots of support from very enthusiastic parents who are delighted with their children's progress and their happy, positive attitude to learning.
PAST AND PRESENT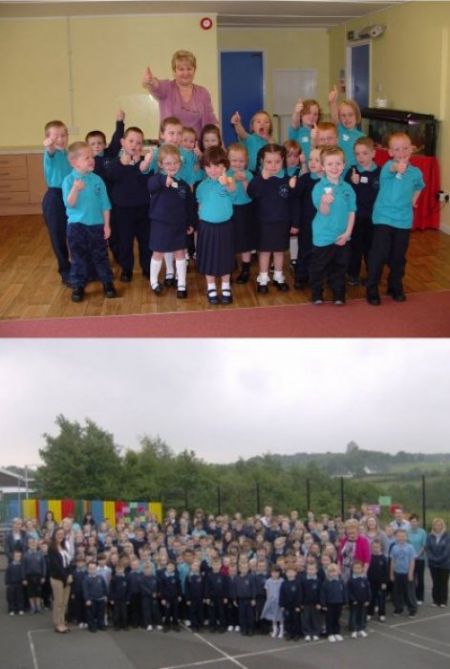 Roe Valley Integrated Primary School 153 Roe Mill Road
Limavady Co L/Derry N Ireland BT49 9EX
Tel: 028 777 68695
E: info@roevalleyips.limavady.ni.sch.uk