The Arts at Roe Valley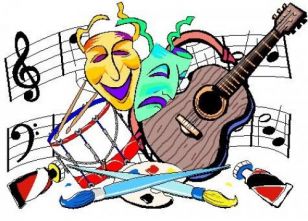 Creative expression plays a very important role here at Roe Valley Integrated Primary School. All children from P1 to P7 are given rich opportunities for developing their creative talents through
Art and Design
Drama
Music
If you take a walk around our school you will see beautiful studies of Andy Warhol art work, dramatic special assemblies and hear modern pop songs, nursery rhymes, counting songs, singing and recorders!
From P4 onwards our children have the opportunity to join the school choir. Our choirmistress Mrs Ash holds X-factor style auditions . thankfully it's great fun and is not as scary as Simon Cowell.
Every year our choir performs at a number of school events including Harvest, Christmas and Communion celebrations. We also make regular visits to local Residential Care Homes where the residents enjoy hearing our sweet singing voices and are often keen to join in! Our choir also enjoys supporting local and global charities and can often be found entertaining shoppers on the local high street or even at the checkouts in large supermarkets!
We love singing and have found it gives us great confidence.
Roe Valley Integrated Primary School 153 Roe Mill Road
Limavady Co L/Derry N Ireland BT49 9EX
Tel: 028 777 68695
E: info@roevalleyips.limavady.ni.sch.uk