WELCOME TO OUR WEBSITE!
Roe Valley IPS is a child-centred, all inclusive, integrated primary school celebrating 18 years as the only integrated school in the Limavady area. We welcome, celebrate, respect and cherish children of all backgrounds and faiths, developing an open-minded attitude in children and enabling them to value each other's beliefs.

As children are at the heart of our school we believe all children are special and should feel valued. Our happy, creative children have a love for learning, develop confidence, high self-esteem and independence, and reach their potential - academically, socially, physically and emotionally.

Our children thrive in an atmosphere that is nurturing and positive, and experience success in an enriching, vibrant and safe learning environment. Children access the wonders of Roe Valley IPS, our innovative technology, our outdoor classroom and play facilities, sport, music and language sessions, our breakfast club, extracurricular activities and the extended day.

As a dedicated, professional and caring school team we pride ourselves in our partnerships with parents, excellence in learning and teaching and in pastoral care. We are a listening school.

Our children, parents, staff and governors have real pride in our school and we are excited about our current new school build process.

Please navigate our Virtual Tour menu tabs and click on the white hot spots, doors and audio buttons too.

Alongside our Virtual School Tour Experience you are welcome to contact our school on 028 7776 8695 or by email info@roevalleyips.limavady.ni.sch.uk to speak with myself or to arrange a visit or an online consultation to find out more about our school. We look forward to hearing from you.

Join us on our journey of sharing, discovery, development and learning.

Visit our website and Facebook page for our Roe Valley IPS pupil and parent testimonials.

Best wishes

Julie McDonagh

Principal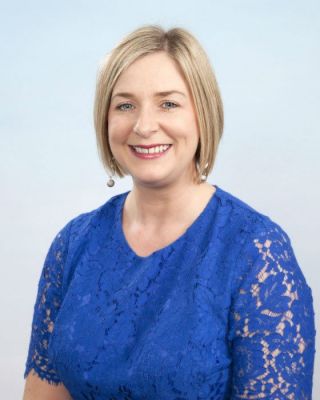 Julie McDonagh - Principal
RVIPS Parent/Guardian Testimonials
Primary 1 Parent/Guardian
"One of the best decisions I made was to send my children to this school as the whole school is just like one big family and the staff are always open for conversations incase you have a problem but I haven't faced one yet, and both children have came out of their shells especially my eldest as he was such a shy child and has helped his confidence so much."
Primary 1 Parent/Guardian
"I'm so glad we chose RVIPS for our daughter Farrah. She struggled with playschool and childcare settings so I was nervous for her to begin primary one. She has totally come out of her shell and runs in every morning. The learning is fantastic and we couldn't rate Mrs Boyd and Siobhan highly enough.
The small setting works well for Farrah and everybody knows the children by name. What a fabulous school and its staff are outstanding.
10/10 from us 😊"
Primary 1 Parent/Guardian
"Fantastic school with fantastic staff, my daughter has learnt so much since September, hopefully my son will be joining his sister at RVIPS in September coming because I couldn't think of a better school for them to spend their primary school years in.....highly recommend this school to any parent."
Primary 2 Parent/Guardian
"RVIPS is an amazing school. My little girl is in Primary 2 now and she absolutely loves it. The Principal, Vice Principal, teachers and classroom assistants are wonderful and so approachable for any help and advice needed. My husband and I highly rate RVIPS. It's the best xx"
Primary 5 Parent/Guardian
"I love the the school and the friendly teachers, my 2 boys love the school, my oldest loved it when she was there (she wanted to stay) and I'm looking forward to sending my fourth child in September."
Primary 7 Parent/Guardian
"Amazing school community, with hard working teachers and support staff. The care, encouragement and nurturing is second to none. My daughters always love going to school and feel safe, cared for and happy at RVIPS."
Primary 6 Parent/Guardian
"Fantastic school! We have been a part of the RVIPS family since 2010 and have watched our three girls grow into positive and confident young ladies, who we are extremely proud of. This is thanks to all the staff who have gone above and beyond to help them achieve this."
Primary 5 Parent/Guardian
"Our children have been very happy at RVIPS and have flourished socially and academically. The teachers are caring, dedicated and committed and always responsive to parental input. There is a real sense of community where all staff and children know each other across the whole school. We feel very lucky to have such a great integrated school in Limavady."
Primary 1 Parent/Guardian
"My son is in primary one. From the moment he was accepted into the school we as parents have felt very welcome and informed. Even though COVID restrictions were in place the school ensured my son had an excellent induction process and this meant he settled very quickly. The class teacher and classroom assistant are both so approachable and it is clear that they are deeply about each child. From the settling in phone call it was clear that Mrs Boyd was aware of all of my child's strengths and areas where he needed support. Ray has really flourished in Rvips. I am so happy he is there. Thank you."
Primary 6 Parent/Guardian
"I am really happy with Roe Valley Integrated Primary School. There is a really friendly atmosphere and a very caring ethos. The staff create a secure and fun environment for the children to learn, develop and enjoy their school life. "
Primary 6 Parent/Guardian
"As a parent with 3 children at RVIPS I value the professionalism, energy and kindness of the staff. Their response to the pandemic was to focus on the health and happiness of their pupils and they are to be commended for their support and hard work. A safe and happy school that creates a great environment for learning l that I am pleased to recommend."
Primary 7 Parent/Guardian
"The dedicated staff of Roe Valley have created such a happy, stimulating and caring school- we couldn't have asked for better for our three children. They have thrived socially and academically in a wonderfully inclusive environment. Thank you!"
Primary 2 Parent/Guardian
"The staff at the school go above & beyond to help & support both pupils and parents. An amazing school that my children love!"
Primary 3 Parent/Guardian
"It is said that it takes a village and RVIPS is the village and environment that I highly recommend for any child. My child loves going to school he hates to miss it. All the staff from Mrs McDonagh, teachers, classroom assistant, office staff to Sammy the lollipop man only add to the personal touch you and your child will receive at this school. No issue or concern is too big or too small to be heard and resolutions found to ensure your child as an individual flourishes within the RVIPS village."
RVIPS Virtual Tour Experience
Latest Gallery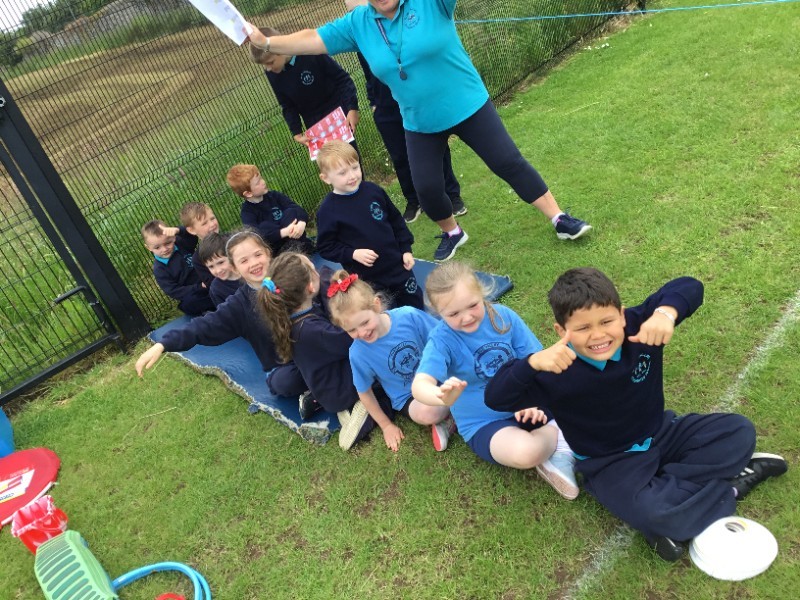 Roe Valley Integrated Primary School 153 Roe Mill Road
Limavady Co L/Derry N Ireland BT49 9EX
Tel: 028 777 68695
E: info@roevalleyips.limavady.ni.sch.uk