Safer Internet Day in Primary 6
7th Feb 2017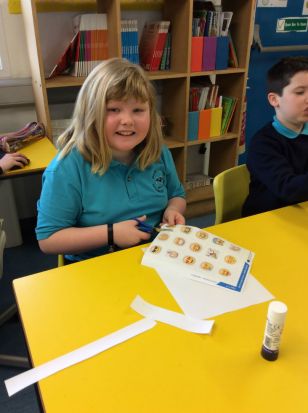 Well what a buzz there was around Primary 6 today for Safer Internet Day.
This year's theme was 'Be the change: Unite for a better Internet' and we really embraced this throughout the day giving valuable input and also learning a lot.
We began our day with an assembly led by Miss Holmes were we had to really think about the power of images and just how dangerous photos can be on the Internet sometimes. We most definitely enjoyed showing off our best poses to Miss Holmes for a photograph during assembly!
Primary 6 had great fun during the morning with emojis and trying to match the emotions to the emoji – some thought this task would be super easy but it was a lot trickier than we first thought.
Throughout the day we got to explore e-safety and e-safety websites. We also designed a poster for the competition being run by our new Digital Leaders and we are super excited to find out who the winner from Primary 6 will be!
Roe Valley Integrated Primary School 153 Roe Mill Road
Limavady Co L/Derry N Ireland BT49 9EX
Tel: 028 777 68695
E: info@roevalleyips.limavady.ni.sch.uk